11 tags
Interview with Kris Hayes from Candy Hearts!!
Candy Hearts is a pop punk quartet whose lyrics are sickeningly sweet in the best possible way. The band is Mariel Loveland on guitar and vocals, Kris Hayes on guitar, Christian Migliorese on bass and Matthew Ferraro on drums. On Valentine's Day, I got to see Mariel do a solo performance at the Johnny Cupcakes store on Newbury Street. I'd been seeing a lot of hype about this band on the internet...
8 tags
Exclusive interview with Jeramiah from Pentimento!
On April 3rd, the March Radness Tour with Allison Weiss, Candy Hearts and Pentimento came through the Great Scott in Boston and I was fortunate enough to chat with Jeramiah Pauly from Pentimento! Pentimento is a four-piece punk rock band from Buffalo, NY and is made up of Pauly on guitar and vocals, Vincent Caito on bass, Lance Claypool on guitar and Michael Hansen on drums. They've been...
25 tags
9 tags
Marriage Equality in the News & the Music...
By, Wax on Felt Blogger, Dylan Manderlink You've probably seen the gay marriage equality box spreading on social media and you've probably heard the protests and rallies both supporting and opposing gay marriage in the recent news. While this is an issue so many of us are currently responding to, Seattle native and rap artist, Macklemore has responded and been in support of marriage equality in...
22 tags
Bitches Ain't Shit...? : How Our Current Music...
In writer Aishwarya Dongre's recent blog post entitled Their Worries Are Justified she comments on our society's mistreatment and objectifying nature towards women with saying, " I regret belonging to a society in which women are just objects to play around with and provide sexual satisfaction". There are many factors and aspects of our patriarchal and testosterone-empowered society that have...
12 tags
Festivals 2013: HURRY UP!
As much as I personally love the Boston rain, I long for festival weather again. I want to be back in big fields, rampaging through crowds and not being able to contain myself while I listen to some of my all time favorite bands in quick succession. Last summer was good, but this summer seems to be the one that's throwing us the best of the best. We told you about the Boston Calling festival...
22 tags
Whats Up Wednesdays
So a lots going on in the music world right now, and here are some things Wax on Felt is particularly excited about - in Boston and beyond! It was just announced that this summer Boston will be hosting it's first ever Boston Calling Music Festival hosted by The Bowery Boston at City Hall Plaza on May 25-May 26th, 2013.  The lineup is SO SICK featuring acts like The National, The Shins,...
5 tags
18 tags
4 tags
Upcoming Shows
12.10.12 Sera Cahoone/RayLand Baxter @ Great Scott Seren/Boarcorpse/Deadfall/Ornamentality/Unrest in Transit @ Middle East Upstairs 12.11.12 Charlene Kaye/Jay Stolar/Alexz Johnson @ Brighton Music Hall Infected Mushroom/The M Machine @ HOB Simian Mobile Disco/JDh & Dave P @ Paradise Rock Club The Stone Foxes/Mojo Kick/Light Bright/The Boylston Collective @ Middle East...
4 tags
7 tags
14 tags
DECEMBER 9TH, SHOW AT T T the Bears!
THIS SUNDAY, December 9th - UR and Hot Wax presents a night of amazing local Boston bands. Live at TT the Bears in the heart of Cambridge!!  Come check out our FIRST show with our newly signed acts, Ripe, Royale and Miranda Inzunza.  Also playing is the incredibly talented Brittany Nicole.  We are so excited to give you guys a little preview of what we have in store for you this year.  Doors...
Upcoming Shows
12.3.12 Atlantic Thrills/Ravi Shavi/Yale, MA @ Great Scott black moth super rainbow/Casket Girls @ Paradise Rock Club Mod Sun/Pat Brown/Chucklehead/A-tibbz/Rowdy City @ Middle East Upstairs 12.4.12 2 Chainz/Cap1 @ HOB Joe Budden/Locksmiths/Ferrari Fame/Tsu Surf/Rite Hook @ Middle East Downstairs Rachael Yamagata/Ed Romanoff/Adrien Reju @ Paradise Rock Club Shea Rose/MaxXD/Wondermics @ Brighton...
5 tags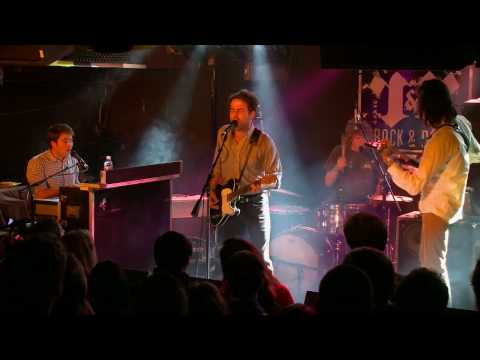 5 tags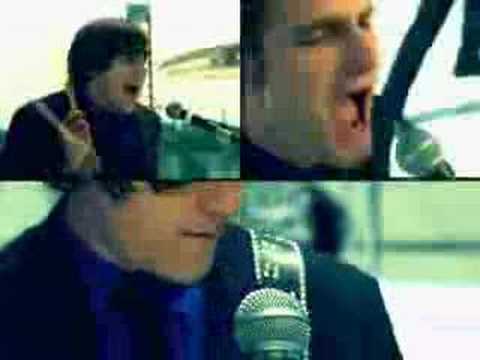 8 tags
Have you heard?
50 Cent, Adam Levine, and Eminem have collaborated on a song called My Life. Click here to watch the new video and let us know what you think!
Upcoming Shows
11.26.12 Fog Wizard/Sunken Ships/Earthstomper/Blacktrip/Descend Upon the Sane @ Middle East Upstairs The Gaslight Anthem @ House of Blues Boston Neil Young & Crazy Horse/Patti Smith @ TD Garden 11.27.12 Downlink @ Middle East Downstairs Other Lives/Indians @ Paradise Rock Club Sky Ferreira @ T.T. the Bear's Place 11.28.12 Ace Hood/Lski & Young Clyde/Big Kurt & PK-30/Classiqk/Mike...
7 tags
Spotlight on Boston: Jesse Gold
Check out Berklee singer/songwriter Jesse Gold's new "The Come Along" EP, which he just released for FREE! The release includes 5 beautiful tracks that will be your perfect fall soundtrack.  Download it here and like him on Facebook!   WAX ON FELT SUPPORTS LOCAL MUSIC!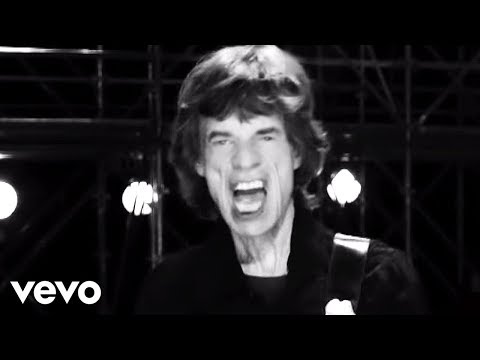 8 tags
Upcoming Shows
11.19.12 Of Monsters and Men @ Orpheum Theatre A Place to Bury Strangers/Bleeding Rainbow/Young Adults @ Middle East Upstairs 11.20.12 I Call Fives/With the Punches/The Offseason @ Middle East Upstairs Om/Daniel Higgs @ Brighton Music Hall Sum 41/I Am Dynamite @ Paradise Rock Club 11.21.12 All Time Low/The Summer Set/The Downtown Fiction/Hit the Lights @ Paradise Rock Club Hudson Falcons/Dirty...
FREE DOWNLOAD: The Bridges, "Travelin' Band"
Click here to "like" The Bridges Facebook page and get a free download of their new song, "Travelin' Band"!
BATTLE OF THE BANDS IS STILL ON!
Hot Wax Present's Wax On Felt Record's Battle of the Bands After much drama due to that girl Sandy, the Battle of the Bands is back on and going to be EPIC!  The Battle is happening this Friday as a house show in Allston. Invite all of your friends, you do not want to miss this!!! THIS FRIDAY November 16!!!!  Doors open at 8pm!!!!  Come vote on which bands Wax on Felt is going to...
DAILY DOSE OF MUSIC!
Wax on Felt premiered two brand new videos!  One is an acoustic session with Hailey Rowe and the other is an exclusive interview with indie band Milo Greene! Death Cab for Cutie announced that on January 7th they will release a vinyl collection of every record they released between 1997 and 2003! Father John Misty performs brand new non-album track "I Love You, Honeybear" on...
Watch
Here is our first acoustic session with local Boston musician Hailey Rowe!  Check out her performing one of her originals.
Watch
Check out this interview we did with Milo Greene while they were touring through Boston!
4 tags
RIP Adam "MCA" Yauch
Beastie Boy Adam "MCA" Yauch has sadly passed away at the age of 47 from cancer. He was diagnosed with Cancer in 2009, but before that was performer on such hits as "Fight for Your Right," [[MORE]]"Intergalactic," "Sabotage" and "Ch-Check it Out." The Beastie Boys had just released their latest album in 2011 and were inducted into the...
5 tags
Watch
Check it out! This Monday night, The Civil Slingers, and FREE Chipotle! L118 6-8pm
6 tags
6 tags
The Civil Slingers doing what they do best →
6 tags
3 tags
Check out Snoop Dogg's 'Breathe In' →
2 tags
Virtual Tupac Expected To Tour?? →
2 tags
Check em' out! The Civil Slingers! →
23 tags
Are You Listening: This Week's Music News
April 9- April 15, 2012 Lily Allen Returns…Soon. Lily Allen is ready to face the music. The sassy songtress is out of retirement and playing around in the studio. According to 'Daily Star,' Allen is writing new music at RAK Studios in St John's Wood, London and may treat us with an LP in 2013. A new record from Lily Allen would be great but let's not get too...
3 tags
Remix: Bon Iver
For all of you Bon Iver fans, I have a remix of his song "Skinny Love" that I think you will be happy about.  I really like this remix by Das Kapital because it makes the song a little more fun while still maintaining its chill nature.  Enjoy! http://www.youtube.com/watch?v=sxVLINKv0X4 -Paris La Rock
4 tags
'Turn Up The Radio' To Be The Next Single From... →
4 tags
Preview Marina & The Diamonds' Next Record,... →
4 tags
Britney Spears Springs Two Leaks
Amidst discussions of her highly controversial conservatorship and debates about her joining the X-Factor, Britney Spears has been trying to stay out of the limelight in 2012. Recently, however, two songs from her past have crept up online. The tracks, entitled "Ouch" and "Money, Love, and Happiness", were recorded between 2003's In The Zone and 2007's...
5 tags
Coachella 2012 Set Times: Who Will You See and Who... →
1 tag
Coachella 2012: Acts You Should Be Excited For →
2 tags
2012 Lollapalooza Line-Up! →